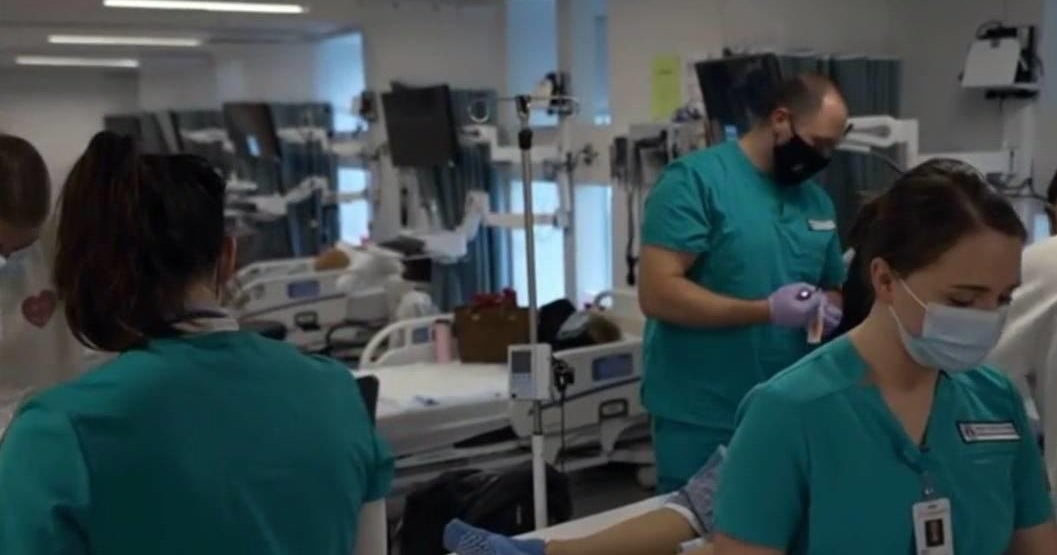 Nurses at two of New York's largest hospitals were due to go on strike on Monday in a dispute over wages and staffing levels after weekend negotiations that have yet to result in a new deal.
As many as 3,600 nurses from Mount Sinai Hospital in Manhattan and 3,500 from Montefiore Medical Center in the Bronx would participate in the strike, which was scheduled to begin at 6 a.m.
The New York State Nurses Association, which represents workers, said it had been forced to take drastic action due to chronic staff shortages that left nurses caring for too many patients.
"Nurses don't want to go on strike. The bosses pushed us to strike by refusing to seriously consider our proposals to address the desperate crisis of unsafe staff harming our patients," the union said in a statement late Sunday.
Hospitals prepared for the strike by moving patients, diverting ambulances to other institutions, postponing non-emergency medical procedures, and arranging for the hiring of temporary staff.
Governor Kathy Hochul urged the union and hospitals late Sunday to take the dispute to binding arbitration.
The Montefiore administration said in a statement that it was prepared to allow the arbitrator to adjudicate the contract "as a means of achieving a fair outcome."
The union did not immediately accept the offer. The statement said Hochul, a Democrat, "should listen to the frontline COVID nurture heroes and respect our federally protected labor and collective bargaining rights."
Montefiore and Mount Sinai are the latest in a group of hospitals whose contracts with the union expired at the same time. The Nurses Association initially warned that it would hit them all at the same time – a potential disaster even in a city with as many hospitals as New York.
But one by one, other hospitals made deals with the union as the deadline approached.
Nurses at NewYork-Presbyterian Hospital ratified a deal on Saturday that will give them 7%, 6% and 5% raises over the next three years, while boosting staffing levels. This deal, which covers 4,000 nurses, was seen as a template for negotiating with other hospital systems.
Nurses at two facilities in the Mount Sinai system also tentatively agreed to contracts on Sunday. However, negotiations continued at the system's flagship hospital in East Manhattan.
The Mount Sinai administration said in a statement that the union's focus on staff-to-patient ratio "ignores the progress we've made in attracting and hiring more new nurses, despite a global health workforce shortage affecting hospitals across the country."
If nurses are on strike, patients are likely to see disruptions to care, such as emergency room visits and childbirth.
Mount Sinai moved babies from neonatal NICU, CBS reported in New York.
The station said the tense situation had caused concern for patients and their families.
"They don't need that kind of entertainment," Sabrena Geborde, the wife of a Mount Sinai patient, told CBS New York.
Geborde came to Mount Sinai last week with her husband Troy, who has end-stage ALS.
"My husband almost had a cardiac arrest and when we got here the nurses and doctors did a wonderful job on him," said Geborde.
A potential strike forced their normal hospital to divert patients, and so they landed on Mount Sinai.
"It's something you never expect to deal with, and thinking about it, dealing with it, he picks up on it. He clings to life when we speak," Geborde said, "and they're saving my husband's life there and they're in there now helping him."