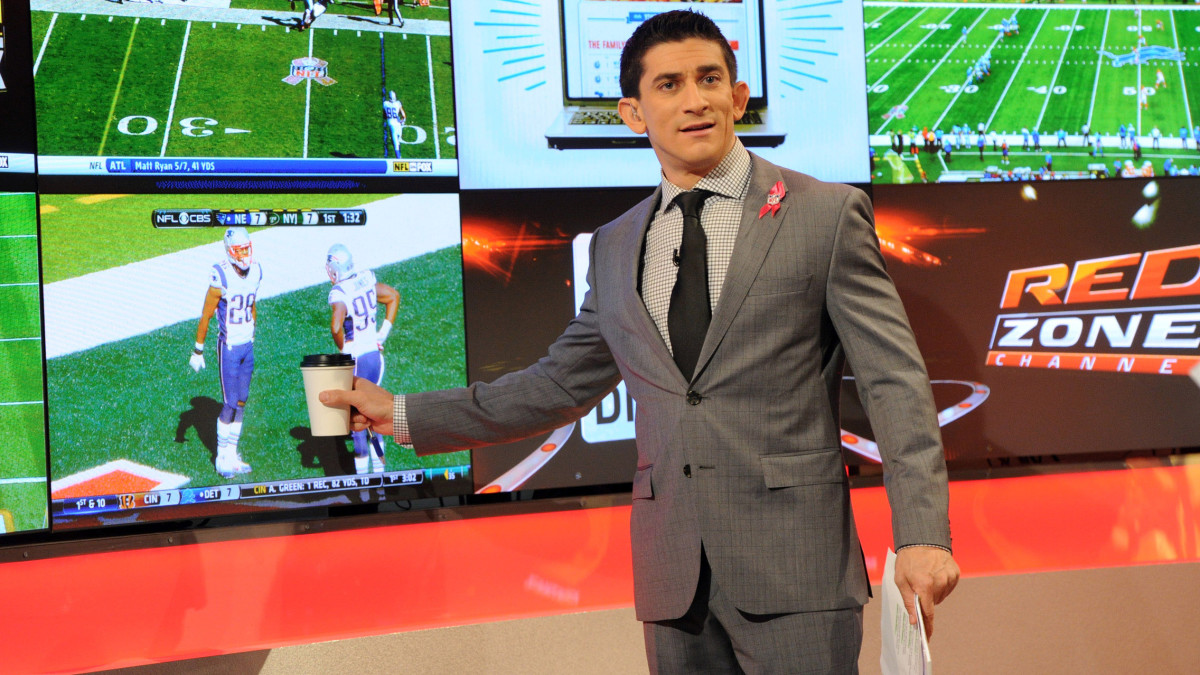 1. NFL Sunday Ticket has partnered with DirecTV since 1994. Andrew Siciliano has hosted Red Zone's DirecTV presentation since 2009.
Both runs are over. Google/YouTube will have full rights to the NFL Sunday Ticket from next season and the decision has been made to proceed with only one version of Red Zone. NFL Network's Scott Hanson hosts the Red Zone channel going to cable providers, and this is the version that will be available on Google/YouTube.
"In Red Zone, we will focus on Red Zone produced by NFL Media," recently said Dhruv Prasad, NFL Senior Vice President of Media Strategy and Strategic Investments Sports in the office. "And that's what will be available on YouTube."
If you listen to the so-called AI multimedia podcast regular or if you're a longtime Traina Thoughts reader, you know Red Zone is not my cup of tea. However, I am in the minority of NFL fans. The Red Zone is extremely popular and has changed the way a significant number of people watch football.
While the DirecTV Red Zone version is leaving, there's been no official word on whether Siciliano will be used in the release, which will be part of Google/YouTube.
When Siciliano signed off after his 18th season and 308th episode on Sunday, he delivered a heartfelt message but did not say goodbye or address the status of his show.
Hanson ended his show on Sunday by shouting out Siciliano and DirecTV.
Given Siciliano's popularity and lack of fanfare regarding his final episode, I wonder if we'll see him contribute in some way to the new version of the Red Zone. Could we see a setup where he and Hanson share duties between the 1pm and 4pm matches? Or do they rotate for weeks? None of these scenarios would surprise me.
2. The Lions' social media accounts went wild Sunday night after Detroit defeated Green Bay to save the Packers and Aaron Rodgers from the playoffs. They made sure to remind everyone that Rodgers had said some not-so-flattering things about Detroit during the season.
And they mocked the members of the media who didn't give Detroit a chance to win at Lambeau.
3. Lions running defenseman Jamaal Williams gave the most comprehensive post-game interview you've ever seen following Detroit's 20-16 victory over Green Bay.
4. On Saturday, the Chiefs lost the game of the season to the Raiders.
Coach Andy Reid later explained that the play was inspired by Christmas.
5. The Bengals made no secret of their nervousness that Roger Goodell and the NFL could potentially outsmart them with a playoff field toss if the Ravens beat them on Sunday. There will be no coin toss since Cincinnati beat Baltimore, but Bengals defensive back Eli Apple continued to make sure he was trolling the commissioner.
Earlier, running back Joe Mixon celebrated a touchdown by making his own coin toss.
6. Latest AI multimedia podcast features an interview with author and reporter Jim Miller. Most of the discussion revolves around ESPN's coverage of Damar Hamlin's injury Football on Monday night and why the network deserves only praise.
You can listen to the podcast below or download it on Apple, Spotify and Google.
You can also watch the so-called AI multimedia podcast on YouTube.
7. RANDOM VIDEO OF THE DAY: Happy 45th birthday to Chad Johnson who once taught us a valuable lesson about Hard hits.
Make sure that catch up on previous editions of Traina Thoughts and check the so-called Sports Illustrated Media Podcast run by Jimmy Train on Apple, Spotify or Google. You can also follow Jimmy Twitter, Instagram and ICT.