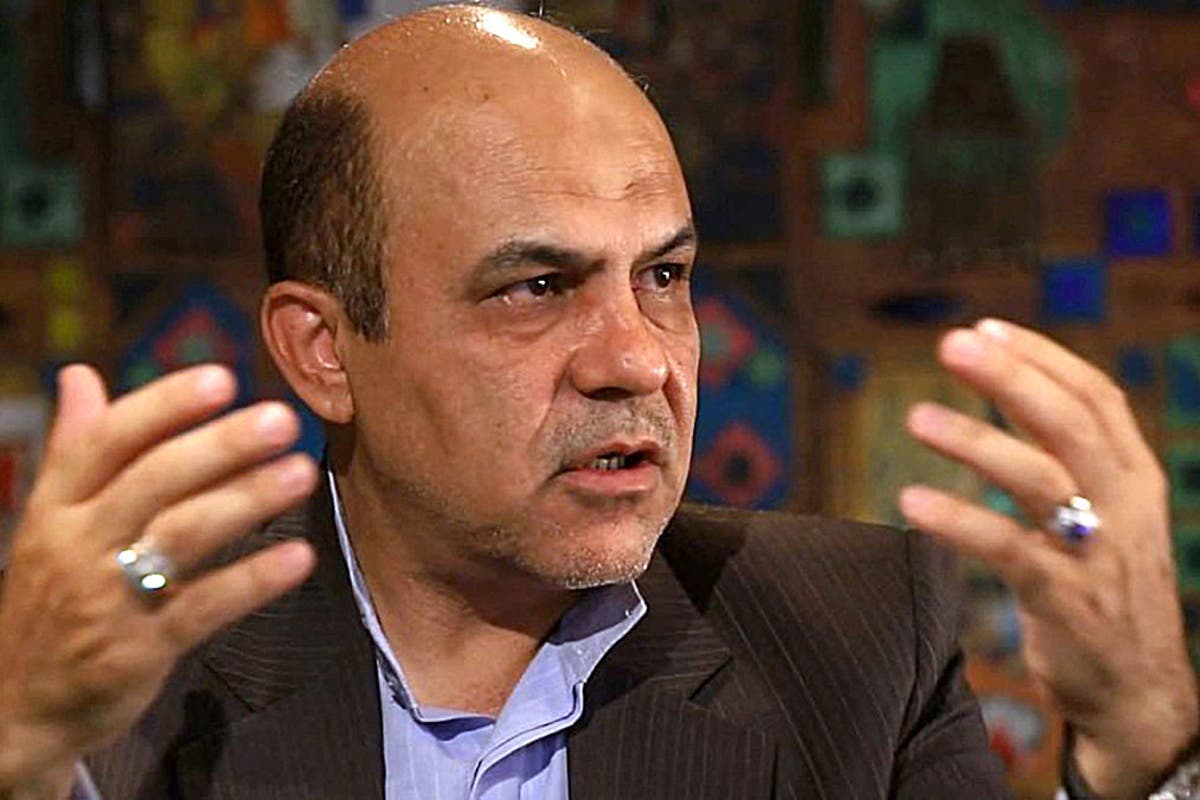 A British-Iranian man sentenced to death for alleged spying against Iran gave MI6 agents information about Iran's nuclear program, according to a heavily edited "confession" broadcast on Iranian state television.
During the video, Alireza Akbari is also asked about the assassination of Iran's top nuclear scientist, Mohsen Fakhrizadeh, who was shot dead in 2020.
"They wanted to know about high-ranking officials depending on major events … for example, he (British agent) asked me if Fakhrizadeh could be involved in such and such projects, and I said why not," Mr Akbari told the BBC. clip.
It was broadcast by news agencies close to the Islamic Revolutionary Guard Corps a day after Iranian officials confirmed that Akbari had been sentenced to death for spying for British intelligence.
The language in the video seems unclear, and the video looks chaotic – possibly due to heavy editing. Iranian state media has a history of broadcasting alleged confessions of suspects in politically motivated cases to justify the death penalty and imprisonment.
Mr. Akbari is an Iranian former deputy defense minister who was arrested in 2019 and found guilty of espionage last summer. The espionage allegations are reported to relate to earlier nuclear talks between Iran and Western countries.
Mr. Akbari said he confessed to crimes he did not commit after months of interrogation and alleged torture, according to an audio recording broadcast by BBC Persian.
"I was interrogated and tortured for over 3,500 hours in 10 months. All of this was recorded on camera… Using firearms and threatening to kill me, they forced me to confess to false and unsubstantiated claims," Akbari claims in an audio message.
The British Foreign Office declined to comment on the recordings.
UK Foreign Secretary Leo Docherty told Parliament on Thursday: "We have no news today and it would be wrong of me to speculate about any future action."
Foreign Minister James Cleverly appealed to the Iranian authorities not to execute Mr Akbari.
"Iran must stop the execution of British-Iranian national Alireza Akbari and release him immediately," he said earlier this week. "This is a politically motivated act by a barbaric regime that has a complete disregard for human life."
Akbari's wife, Maryam, said she was invited to a "final meeting" at the prison where he is in solitary confinement, a visible sign of his impending execution.