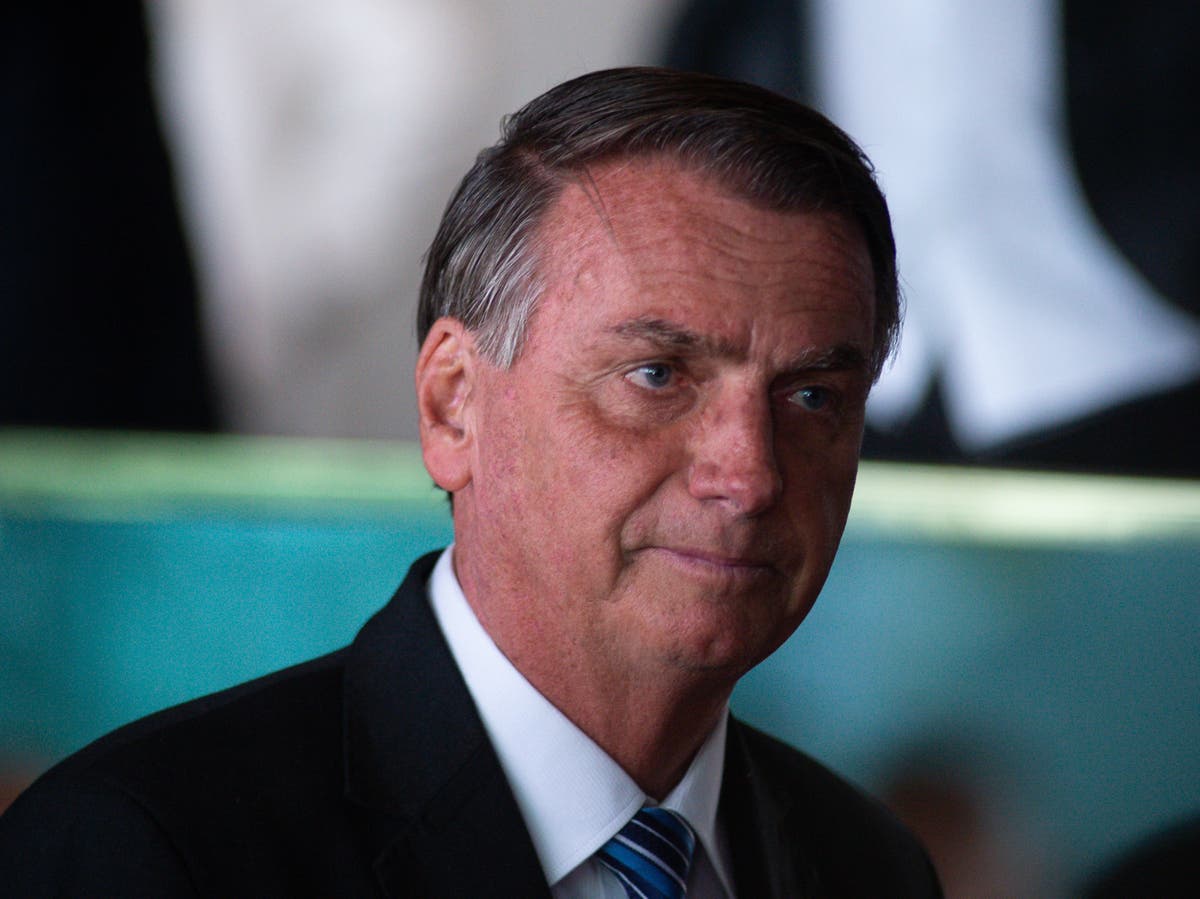 Brazil's Supreme Court has ordered former President Jair Bolsonaro to be included in the investigation into the January 8 riots in Brasilia.
On Friday, Judge Alexandre de Moraes approved the attorney general's request and said Bolsonaro would be investigated as part of an investigation into an alleged attempt to overthrow the country's new government.
The attorney general's office cited a video Bolsonaro posted on his Facebook two days after the January 8 riots. The video purportedly claimed that President Luiz Inacio Lula da Silva – who defeated Mr Bolsonaro in the October elections – was not elected to office but was elected by the Supreme Court and the Brazilian electoral authority.
Mr. Bolsonaro deleted the video the morning after it was first posted.
Thousands of Bolsonaro supporters broke through the blockade on January 8 and stormed the presidential palace in the capital. The uprising broke out just days after the swearing-in of Mr. da Silva, who was sworn in as president on January 1.
Local media reported that an investigation would examine whether the former president was one of the "intellectual authors" of the January 8 attacks.
"Public figures who continue to cowardly conspire against democracy by trying to establish a state of emergency will be held to account," said Judge de Moraes.
Bolsonaro's supporters, armed with metal bars and slingshots, looted the Brazilian congress, the supreme court and the presidential palace.
The day after the riot, one palace employee said "the whole place stank of urine and beer", describing the scene as officials re-entered the building.
Mr Bolsonaro's lawyer, Frederick Wassef, said in a statement to Guardian that the former president "always rejected all illegal and criminal activities" and was a "defender of democracy".
Mr Bolsonaro, meanwhile, has been quietly staying in the Orlando suburbs since he left Brazil in late December. He even skipped the swearing-in of his left-wing successor, Mr. da Silva, on January 1.
The former president was hospitalized on Monday with abdominal fusion resulting from a knife attack in 2018, he wrote on his Instagram along with a photo of himself on the bed. He has not commented on his condition since, but told Brazilian media on Tuesday that he would return to Brazil ahead of his originally planned departure in late January. Associated Press reported.
Prosecutors said on Friday that while Bolsonaro released a post-riot video, its content was sufficient to warrant an earlier investigation of his behavior.