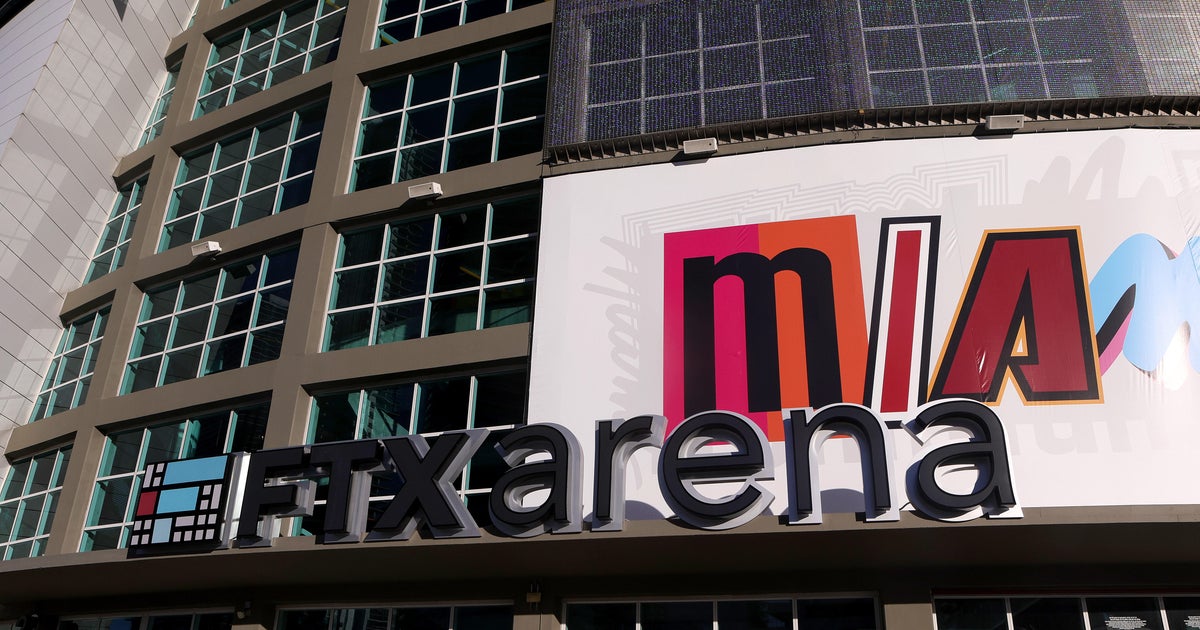 FTX Arena, a sports stadium in South Florida that the NBA calls the Miami Heat, will now be called the Miami-Dade Arena, the team said Friday.
The change comes just days after U.S. bankruptcy judge John Dorsey ruled in favor of Miami-Dade County, which asked for the FTX name to be removed from the stadium following the sudden collapse of a cryptocurrency trading company. End name rights agreement between FTX Trading, which declared bankruptcy in November, and Florida County "will take effect immediately upon the entry into force of this order," Dorsey wrote in his decision.
Heat tweeted its new arena name and said that the removal of "FTX branding elements will continue in the coming weeks."
It will take some time to clear the FTX name from the huge, multi-functional facility. The arena has the FTX logo on the roof, court and hallway entrances, as well as on the polo shirts worn by the security staff and the electronic cards used to enter the building.
Miami-Dade County officials asked for an end to the FTX naming rights deal in November, saying at the time that continuing to designate the building as FTX Arena would only add to the "persistent difficulties" caused by collapse of the cryptocurrency exchange.
FTX founder Sam Bankman-Fried, who stepped down as CEO in November, has been in and out of court in recent weeks after federal prosecutors charged him with money laundering and fraud. Prosecutors say Bankman-Fried defrauded customers by using his cryptocurrencies to pay debts and expenses incurred by FTX hedge fund Alameda Research. He was released on bail and is is due to appear in court in October.
Anthony Sabino, bankruptcy expert and law professor at St. John's University, said the FTX case shows local councils need to be careful when choosing a company that wants to obtain building naming rights.
"No doubt Miami facility owners will have no problem finding the right naming rights partner, but their recent struggle with FTX aptly demonstrates that selling the naming rights to a sports facility sounds like fun until things go bad."
In 2021, Miami-Dade officials negotiated a 19-year, $135 million naming rights pact with FTX. Under the deal, which took effect in June 2021, the Miami Heat was to receive $2 million a year. FTX was due to make another payment of $5.5 million to the county on January 1.
—With reports from the Associated Press