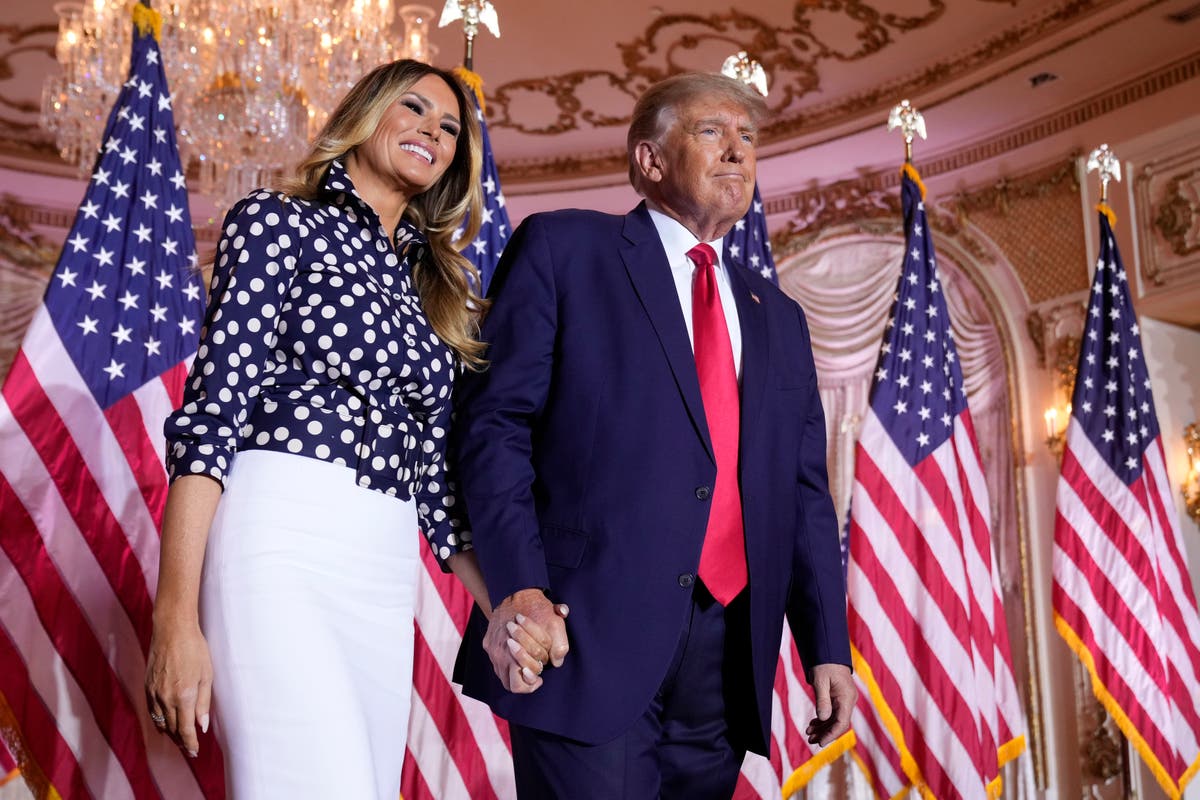 Former President Donald Trump seems to be afraid of only one person in the world, and that is his wife Melania – at least according to the person known for coining the phrase "alternative facts".
Former White House Senior Counsel Kellyanne Conway made statements during her testimony before the House Select Committee investigating the Capitol riots. The commission released a transcript of Ms Conway's interview on January 2.
Ms Conway was asked if she spoke to Mr Trump on the day of the Capitol riots. She said no but tried to contact his wife, then First Lady Melania Trump.
"I definitely texted Melania Trump that day," she told investigators. "I texted her please – something like, you know, 'please talk to him' because I know he listens to her."
Ms Conway said Mr Trump "reserves – listens to many of us but reserves fear of one person, Melania Trump".
She told investigators that Mrs. Trump did not immediately respond to her concerns, claiming the former first lady did not have her phone on her at the time. Ms Conway suggested Mrs Trump may have been "threatened" during the Capitol riots.
"She didn't know what was going on," Mrs. Conway said. "I'm offended that no one ran out there to tell the first lady of the United States that she and her teenage son might be, I don't know, in danger."
Ms Conway did not specify what may have put Ms Trump and her son in danger.
Following the riot, Ms Conway appeared on Bill Maher's show expressing disappointment that Mr Trump had not acted sooner and calling the rioters "stragglers".
"I wish the president had talked to people earlier to get them out of there," she said on the show. "I Think These Robbers and Murderers Are Offending, Not Representing the Trump Movement"
During the Capitol riots, she was reportedly busy overseeing an archival photoshoot of items in the East Wing of the White House. She told Fox News shortly after the riot that she was preoccupied with her duties and was not immediately aware that people had broken into the Capitol.
Former Trump adviser Stephanie Grisham made holes in Mrs Trump's defense of ignorance, claiming she asked the former first lady to condemn violence on the day of the riots.
"You want to tweet that peaceful protest is every American's right, but lawlessness and violence have no place?" Mrs. Grisham wrote.
The recipient of the message – who was stored on the phone with the initials "MT" – simply replied "No."
Mrs. Grisham confirmed Washington expert that "MT" stood for Melania Trump. She claims the former first lady's reaction prompted her to resign.