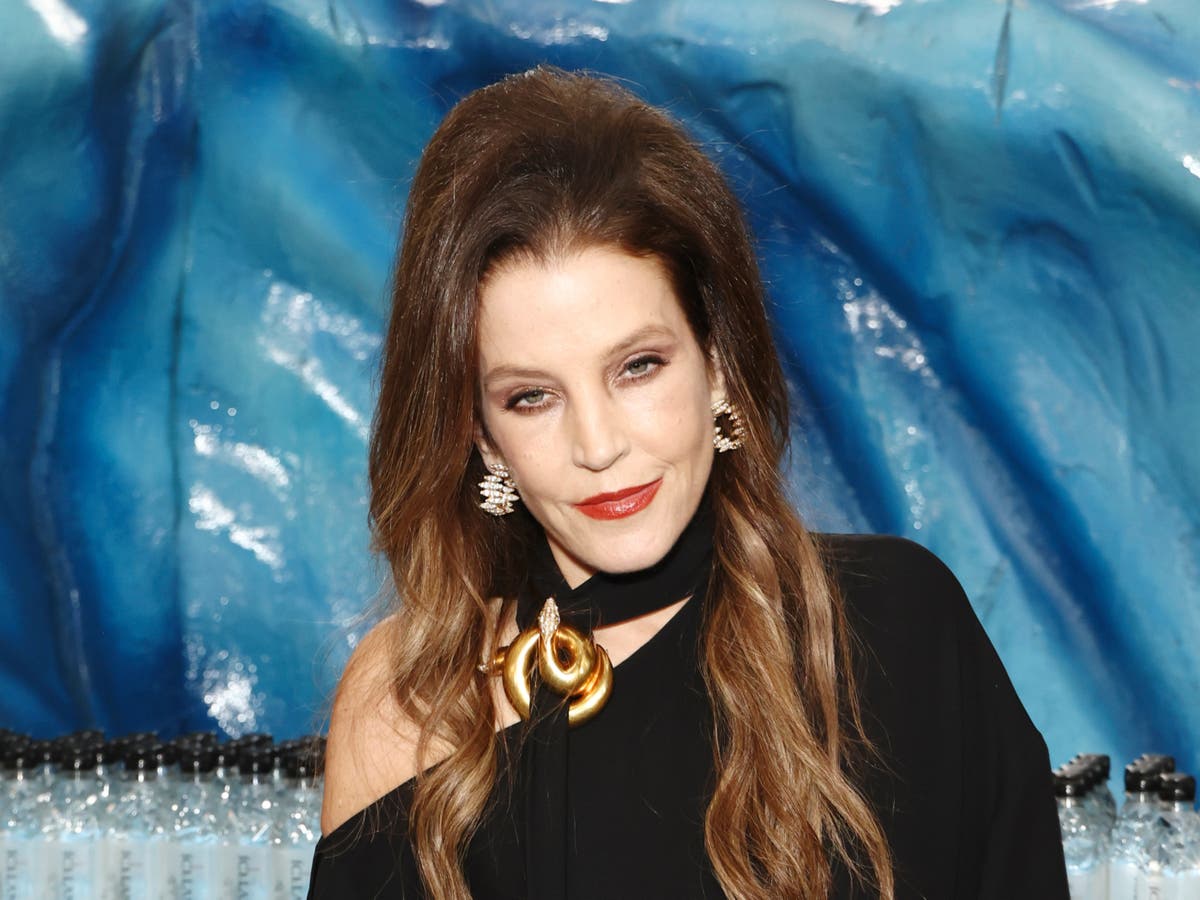 Lisa Marie Presley died at the age of 54 after being hospitalized on Thursday (January 12), her mother Priscilla Presley said in a statement.
"It is with a heavy heart that I must share the devastating news that my beautiful daughter Lisa Marie has left us," the statement read. "She was the most passionate, strong and loving woman I've ever known."
Presley was the only daughter of Elvis Presley.
The news of Presley's death came just hours after her mother announced that she had "been rushed to the hospital".
Craig Little, a spokesman for the Los Angeles County Fire Department, said Associated Press that paramedics were sent to a home in Calabasas at 10:37 a.m. after a woman was reported in complete cardiac arrest.
TMZ reported that they performed CPR on Presley before taking her to the hospital for further treatment.
Just two days ago, Presley and Priscilla attended the 80th Golden Globes to support Austin Butler, who won Best Actor in a Drama for his portrayal of the King of Rock in the Baz Luhrmann biopic Elvis.
Presley previously said in a tweet that she thought the film was "absolutely brilliant" and that "Austin Butler beautifully conveyed and embodied my father's heart and soul."
During his speech, Butler said, "Lisa Marie, Priscilla, I love you forever."
Presley was born on February 1, 1968 in Memphis, Tennesse, to Elvis and Priscilla. She also became a musician, releasing three albums: To those whom it may concern (2003) What now (2005) and Storm and grace (2012).
At the age of 25, Presley inherited her father's $100m (£82m) estate, however in 2018 she sued her former manager for selling her 85% share of the estate in 2005.
Enjoy unlimited access to 70 million songs and ad-free podcasts with Amazon Music Register now for a 30-day free trial
Sign up
Presley has previously spoken publicly about her health struggles, including her journey to sobriety from opioid addiction.
"You may read this and wonder how I fell victim to opioids after losing my loved ones," Presley wrote in the introduction to Harry Nelson's 2019 book United States of Opioids.
"I was recovering after [2008] the birth of my daughters, Vivienne and Finley, when the doctor prescribed me opioid painkillers. A short-term prescription of opioids in the hospital was enough to make me feel the need to continue taking them."
She was married four times – to musician Danny Keough, singer Michael Jackson, actor Nicolas Cage and music producer Michael Lockwood.
With Keough, she had two children, son Benjamin Keough and 33-year-old daughter Riley Keough. She also shared 14-year-old twins Finley and Harper with Lockwood.
In 2020, 27-year-old Benjamin committed suicide. She spoke of feeling "destroyed" by his death in an essay for People.
"I already fight and beat myself tirelessly and chronically blaming myself every day and it's hard enough to live with it now but others will judge and blame you too, even secretly or behind your back which is even more cruel and painful above all else," she wrote.
"At this point, finding others who have experienced a similar loss may be the only way. Support groups that share a common type of loss. I go to them and keep them in my home for other bereaved parents."
Tributes to Presley have already started pouring in. actor Leah Remini tweeted: "I am devastated by the passing of Lisa Marie Presley. Lisa has not had an easy life, as some may think.
"May he rest in peace, resting with his son and father now. Her mother Priscilla and her three daughters, Riley, Finley and Harper, are in my prayers."
Fellow actress Octavia Spencer added: "Sad to have lost another star, Lisa Marie Presley. My condolences to her loved ones and her many fans."