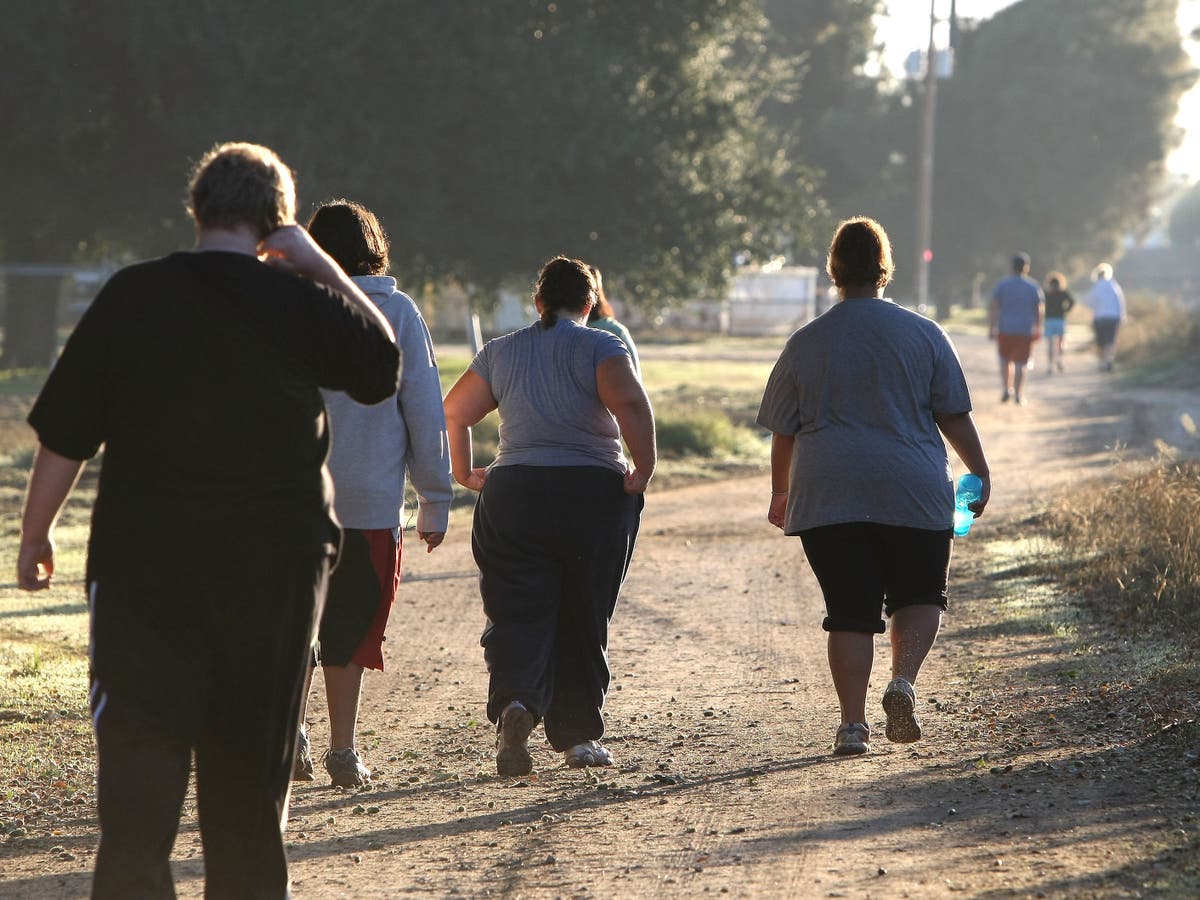 For the first time in 15 years, the American Academy of Pediatrics (AAP) has published new guidelines for treating obesity in children, including drug therapy and surgery as options for the first time.
The group noted that early and aggressive treatment is needed as childhood obesity rates have increased over the past 15 years – from 17 percent to 20 percent, according to data from the Centers for Disease Control and Prevention (CDC).
The number of obese children has tripled since the 1980s, and among teenagers it has quadrupled.
The head of the Pediatric Endocrinology and Diabetes Unit at Mount Sinai Kravis Children's Hospital, Dr. Joan Han, said the pandemic has made the problem worse, according to NBC News.
The CDC report found that the rate of weight gain in 2020 nearly doubled compared to the years leading up to the pandemic.
According to the CDC, nearly 15 million children and adolescents in the United States are obese. Being overweight leads to physical health problems such as type 2 diabetes and high blood pressure, but it also affects mental health.
The new guidelines indicate that obesity is a complex and chronic condition for which there is no easy solution.
The first approach should be to make lifestyle and behavioral changes, says the AAP, adding that the new recommendations also recommend anti-obesity drugs and surgery for the first time.
A new approach comes after new research and approvals of new drugs.
The medical director of the AAP Institute for Healthy Childhood Weight, Dr. Sandra Hassink, co-author of the new guidelines, told NBC News that "we now have evidence that obesity therapy is effective. There is a treatment, and now is the time to recognize that obesity is a chronic disease and needs to be addressed as we are addressing other chronic diseases."
The new guidelines urge doctors to step in sooner rather than later, noting that there is no evidence that the wait-and-see approach works.
The guidelines state that for children as young as six, and sometimes between two and five, lifestyle and behavior should be considered first.
For those aged 12 and over, the new recommendations recommend medication and surgery in addition to lifestyle changes.
Studies have shown that an individual's weight is affected by diet and exercise, but also by genetics and hormones, prompting the development of new drugs.
More follows…