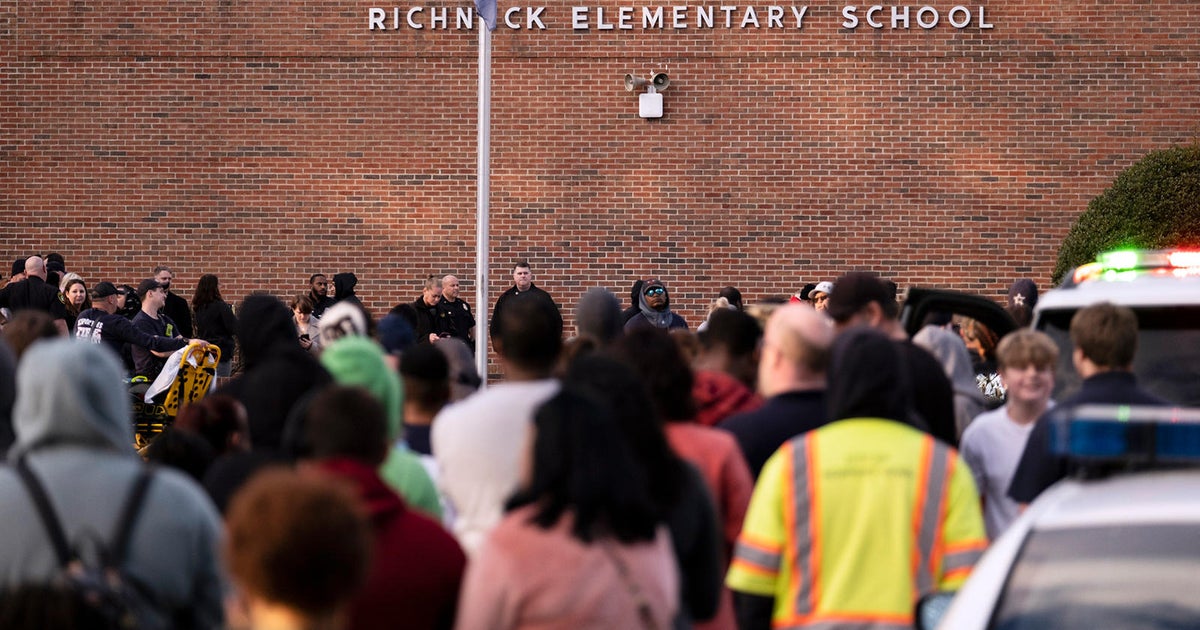 Police in Newport News, Virginia, released new details on Monday shooting of a primary school teacher allegedly by a 6-year-old student.
The shooting, which police previously described as no accident, took place at Richneck Elementary School in Newport News on Friday, January 6. The teacher, identified as 25-year-old Abigail Zwerner, was teaching a class when the child pulled out a gun, Police Chief Steve Drew said at a news conference.
The teacher "got into a defensive position" and raised her hand, Drew said; the bullet passed through her hand and entered her chest. She remains in the hospital, her condition is assessed as stable.
That shot was the only one fired, Drew said. He said there was no physical fight between teacher and student. The child was using a 9mm Taurus firearm that Drew described as a handgun.
Police say the gun was legally purchased by the child's mother. The child brought the gun to school in a backpack, but Drew said the firearm was on the child's body, not taken from the backpack at the time of the shooting. Drew declined to provide information about how the guns were secured in the home.
"I wish we never had to (ask)…how does a 6-year-old know how to use a firearm? I don't know if I can give you the right answer," Drew said. "It's unprecedented. I don't know how to answer that question."
After Zwerner was shot, she was able to evacuate the children from her class. Drew recounted watching surveillance footage of children between the ages of 17 and 20 in a room spilling out into the hallway and entering an adjoining classroom. He said Zwerner was the last person to leave the class, calling her a "heroine".
"The way the students were taken care of was heroic," Drew said.
Police said an unidentified school representative entered the classroom and restrained the child while Zwerner sought help from the administrative offices. Police say they received a call about the shooting at 1:59 p.m., with the first officers on the scene five minutes later. The rest of the school was systemically evacuated and parents reunited with their children. Students who were in the classroom where the shooting occurred were taken to the school library where they met with detectives and mental health professionals.
Richneck Elementary School canceled classes for a week, school superintendent Dr. George Parker III said, adding that the school and district would learn from the incident to install more gun violence prevention measures.
"I don't believe in any way that we were fully prepared for a 6-year-old to bring a gun to school and shoot his teacher," Parker said.
The child is being treated at a medical facility, Drew said. An emergency arrest warrant has been obtained and a judge will have to determine "next steps" within 96 hours of the shooting.