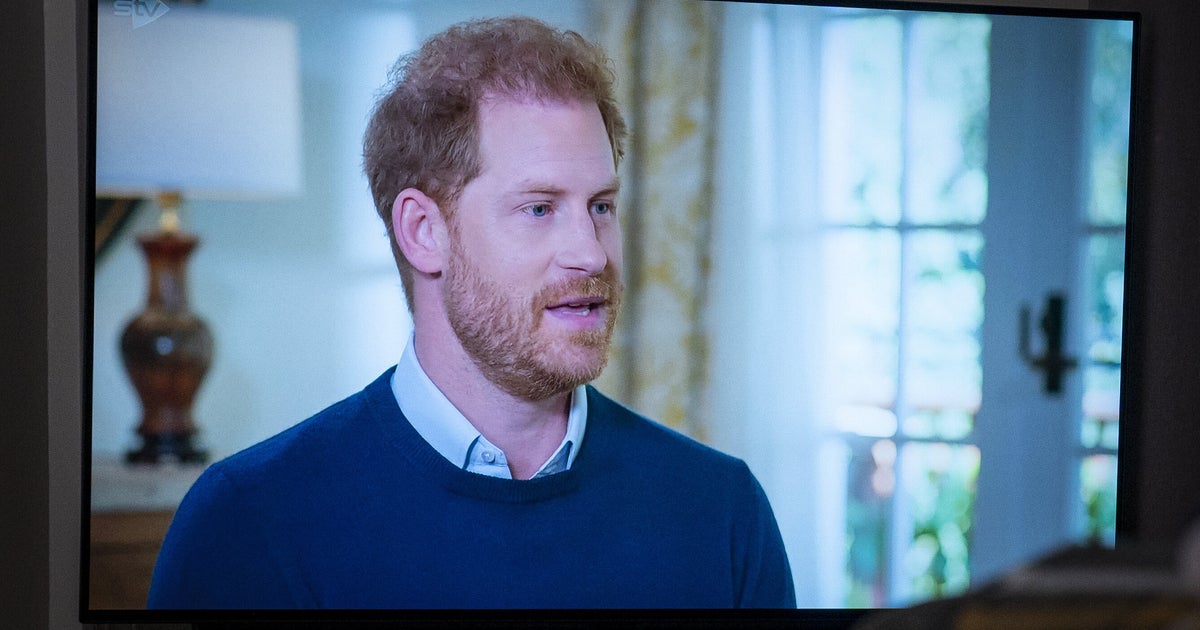 In a new interview, Prince Harry offered a confusing look at one of the most explosive revelations from his and Meghan Markle's encounter with Oprah Winfrey.
In a 2021 interview, Meghan said members of the royal family had "concerns and conversations" when she was pregnant with her son Archie about how dark his skin would be – a claim that was widely understood and reported as an allegation racism and caused a worldwide storm.
In an interview that aired on British television on Sunday, Prince Harry denied that was the implication. When ITV's Tom Bradby remarked that the Duke of Sussex "accused members of your family of racism" in an interview with Winfrey, Harry pushed back.
"No, I didn't. The British press said so," said Harry. "Did Meghan ever mention they are racist?"
Bradby mentioned Meghan's revelation that "there were disturbing comments about Archie's skin color."
"There were concerns about his skin color," Harry replied.
"Correct. Wouldn't you call that fundamentally racist?" Bradby followed him.
"I wouldn't," said Harry. "Not living in this family."
"The difference between racism and unconscious prejudice, the two things are different," he continued. "However, once it is recognized or pointed out to you as an individual or institution that you have unconscious biases, you have the opportunity to learn and grow by being part of the solution and not part of the problem. Otherwise, unconscious prejudice falls into the category of racism."
The Sussexes declined to name any royals involved in talks about Archie's skin, although the couple clarified after the interview that the comments were not made by Queen Elizabeth or Prince Philip.
Prince William responded to the claims by saying the royals "are not a racist family" while Buckingham Palace released a statement after the interview saying the "issues raised, particularly racial issues, are of concern" and would be "reviewed" privately by the family ".
Amid ongoing objections at the time, royal sources told the media that the palace was considering appointing a Diversity Tsar as part of efforts to modernize the monarchy.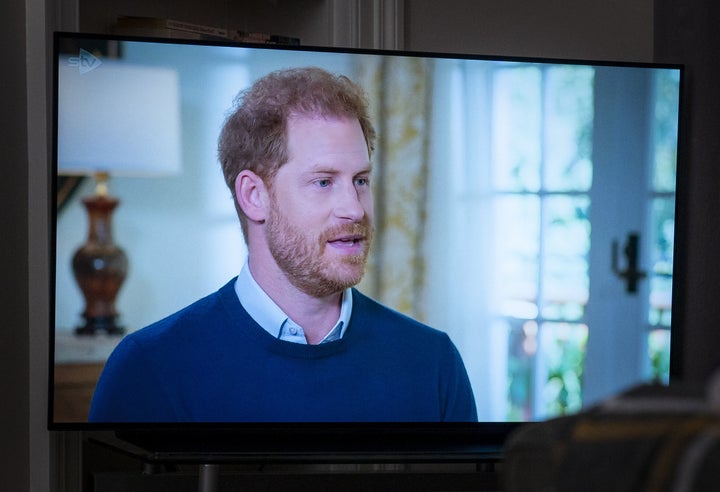 While Harry defended his family in an interview on Sunday, he also called out the royal institution for failing to seize the opportunity for change, noting that no diversity czar has materialized.
"Everything they said would happen didn't happen. I've always been open to wanting to help them understand their role in this, and especially when you're a monarchy – you have a responsibility and quite rightly people expect a higher standard of you than others," he said.
He pointed to a recent racist incident as "a very good example of an institutional environment." In December, a royal adviser who served for decades as lady-in-waiting to the late Queen Elizabeth, Lady Susan Hussey apologized and resigned after being called upon for repeatedly asking charity founder Black Ngozi Fulani where she was "really from" during a palace reception.
However, later in the interview, Harry defended Lady Hussey and insisted that she meant no harm.
"All we've ever asked for in the last…few years is a little bit of responsibility [from the monarchy]he said. "I am very happy that Ngozi Fulani has been invited to the Palace to sit down with Lady Susan Hussey and reconcile because Meghan and I love Susan Hussey. He thinks she is great."
"I also know what she meant – she never meant any harm, but the reaction from the British press and people online because of the stories they wrote was appalling. The answer was absolutely terrifying.
Harry gave a series of interviews as part of a media campaign to promote his new memoir, Spare, which coincidentally went on sale in Spain days before the official January 10 publication date.
More bombshells from Prince Harry 'Spare' memoirs revealed: