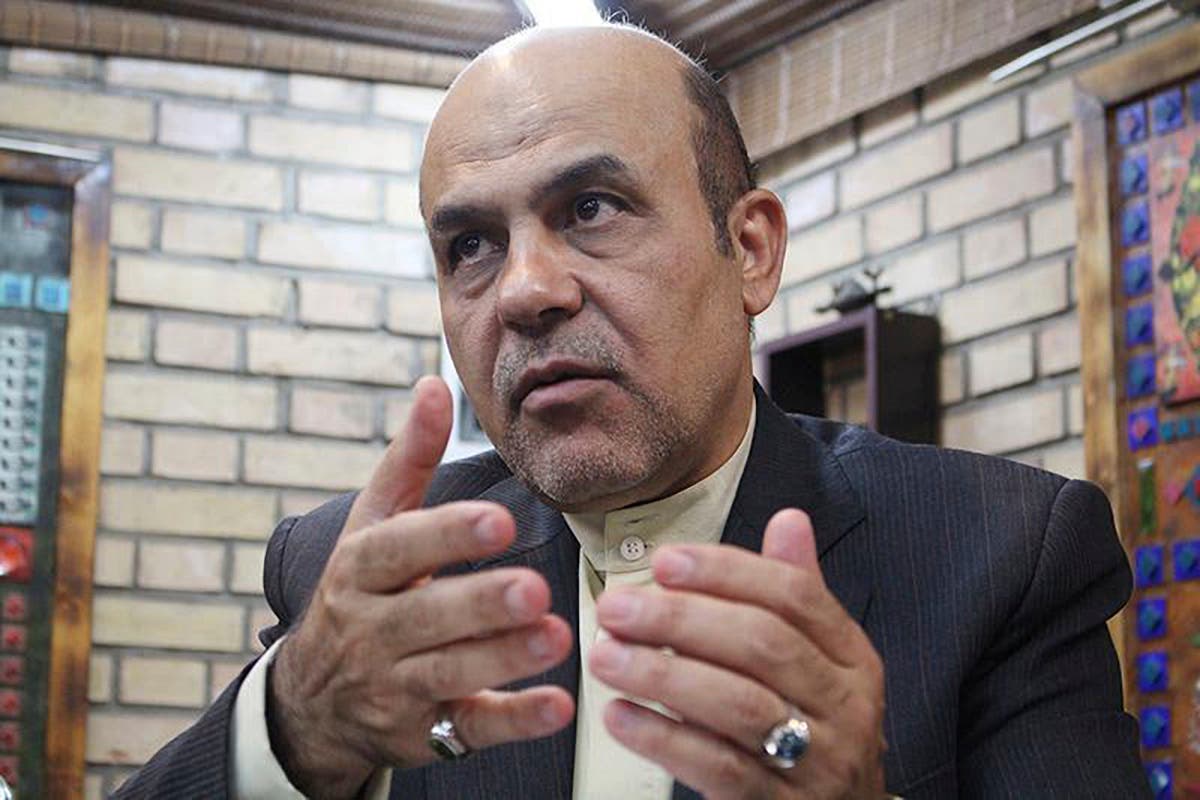 Rishi Sunak condemned the "callous and cowardly" execution of a British-Iranian citizen in Iran.
Alireza Akbari, who once served in Iran's defense ministry, was accused of spying, which he denied. Iran's Mizan news agency, linked to the country's judiciary, reported that he had been hanged.
Mr Sunak, tweeting on Saturday morning, said: "I am appalled by the execution of British-Iranian national Alireza Akbari in Iran.
"It was a heartless and cowardly act by a barbaric regime that has no respect for the human rights of its own people," the Prime Minister continued. "My thoughts are with Alireza's friends and family."
House of Commons Foreign Affairs Committee chairman Alicia Kearns further described Iran as a "terrorist state" whose actions were "shameful".
Mr. Akbari was arrested in 2019 and charged with spying for MI6 in connection with earlier nuclear talks between Iran and Western countries.
Foreign Minister James Cleverly appealed to the Iranian authorities on Friday not to proceed further.
"Iran must stop the execution of British-Iranian Alireza Akbari and release him immediately," Cleverly tweeted this week. "This is a politically motivated act by a barbaric regime that has a complete disregard for human life."
On Saturday morning, after the execution was announced, the minister said the killing would not go "undisputed".
"Iran executed a British citizen," he tweeted. "This barbaric act deserves condemnation in the strongest possible terms. This will not go unchallenged. My thoughts are with Alireza Akbari's family."
Ms Kearns previously accused the Iranians of trying to "arm" dual nationals as anti-government protests shake the country. She said Mr Akbari may have been singled out by the regime because of his closeness to a leading Iranian moderate who led calls for dialogue and discussion.
On Saturday morning, she condemned the execution and that the West's tone towards Iran must change.
"Our hearts go out to all who know and love Alireza Akbari, but ultimately this is the continuation of a terrorist state.
"Over the last few years, we have seen the industrialization of hostage-taking by Iran. We have seen that they are responsible for the most attempted murders in the UK and the most successful murders in Western Europe.
"Their actions are disgraceful and unfortunately it is time for us to change our approach to them.
"After every state murder, we must stand with the protesters in Iran, who are now calling for an end to state repression and sanctions against those responsible and supporting these state murders.
"We cannot let Iran set the narrative and we respond to it.
"What we see now is a country, a regime that is cornered. We need to take action and stop them from setting the agenda."
Asked if the West was "too soft" on the Iranian regime, she replied: "If you don't have hope, if you don't act with the best results in mind, you won't achieve anything.
"But you have to plan for failure. Now is the time to reflect and change your attitude."
Akbar's death was reported in a statement by the Iranian student news agency.
"The sentence of Alireza Akbari, Ali's son with dual Iranian-British nationality, who was sentenced to death on charges of domestic corruption and widespread actions against the country's internal and external security by spying for the British government's intelligence apparatus, has been executed," it reads.
Earlier this week, Mr Akbari's wife, Maryam, told BBC Persian she had been invited to a "final meeting" at the prison where he was placed in solitary confinement.
Tehran has detained many citizens of both countries and foreign nationals in recent years, including British-Iranian national Nazanin Zaghari-Ratcliffe, who was held in 2016 until her release last year.
The Department of Foreign, Commonwealth and Development has been contacted for comment.