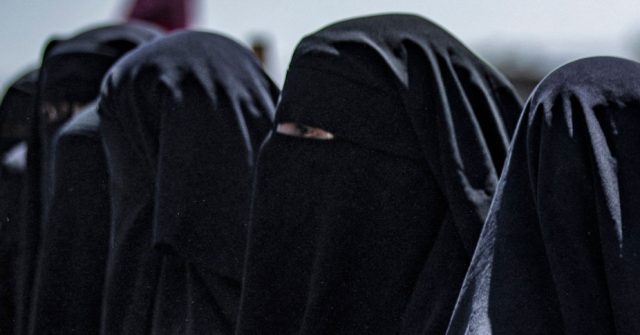 In a case that is touted as historic, a Swedish court has convicted an Islamic State member of human trafficking and facilitating the rape of children in Iraq and Syria.
The woman, who is in her sixties and was previously married to a high-ranking Islamic State leader, was found guilty and sentenced by the Solna District Court – but only to six years and ten months.
The woman took her two young daughters to Syria in 2014 and 2015 to live in the "caliphate" then controlled by the terrorist organization Islamic State, broadcaster SVT reports.
"The purpose of this woman was to help establish and live in an Islamic state, governed by a strict Salafi interpretation of Islam, governed by the Islamic State," the Solna District Court said.
During the trial, it emerged that the woman had taken her underage daughters to the territory of the Islamic State to marry them off and was charged by the court with sexual abuse.
ISIS Women Deported To Sweden Were Too Dangerous To Keep In Syria https://t.co/VPvf3uVp6T

— Breitbart London (@BreitbartLondon) October 6, 2021
A man from the closed Stockholm suburb of Jarva was convicted along with the woman. He is said to have married one of her daughters when she was under 15.
The man was previously convicted of child rape between 2013 and 2015, but only received a short sentence of eight years and ten months.
Prosecutor Karolina Wieslander commented on the verdict in the woman's case, saying: "This is a very important verdict. This is the first conviction of its kind in Sweden."
While some women from the Islamic State have been accused of crimes committed abroad in Iraq and Syria in Sweden, including one accused of forcing her own son to become a child soldier, very few convictions have been reported relative to the number of people who traveled to the former caliphate.
Many have argued that the reason for the lack of convictions is the level of difficulty in prosecuting such cases, with Swedish terrorism expert Magnus Ranstorp urging the government not to repatriate Islamic State women due to the lack of sufficient legislation to prosecute their activities.
Report: ISIS 'British' Bride Was Cruel Sharia Enforcer, Not 'Housewife' https://t.co/RYkZeLH8dI

— Breitbart London (@BreitbartLondon) April 14, 2019
Follow Chris Tomlinson on Twitter at @TomlinsonCJ or email at ctomlinson(at)breitbart.com.