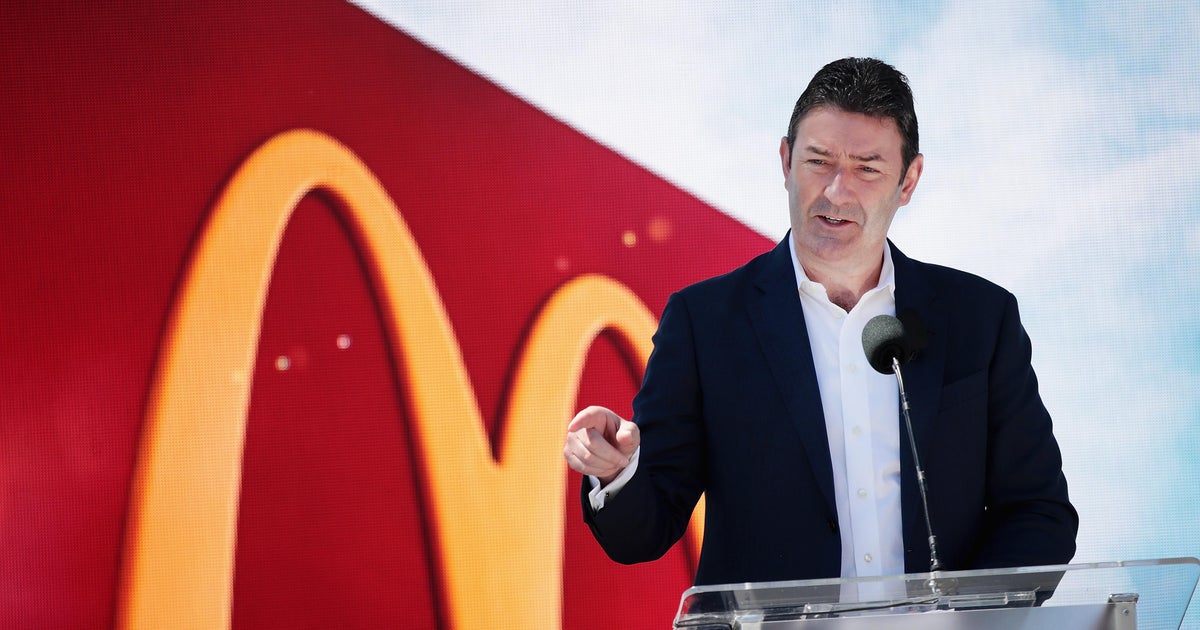 Former McDonald's CEO Stephen Easterbrook has been charged by federal regulators with making false and misleading statements to investors about the circumstances surrounding his dismissal by the burger giant in November 2019.
Easterbrook was fired for engaging in an inappropriate personal relationship with a McDonald's employee in violation of company policy, the Securities and Exchange Commission said Monday in its order, but the separation agreement with McDonald's ended with his termination being without reason, which allowed him to keep substantial capital compensation that would otherwise be lost.
Internal investigation
During an internal investigation, McDonald's discovered that Easterbrook had been involved in other undisclosed inappropriate relationships additional McDonald's employees in July 2020. The company ended up suing Easterbrook in August of that year, claiming he had concealed employee relationships and destroyed evidence.
McDonald fired Easterbrook in November 2019 after he admitted exchanging videos and text messages in a non-physical, consensual relationship with an employee. Easterbrook told the Chicago-based company at the time that there were no other similar cases.
Alleged non-disclosure of additional violations
The SEC said Easterbrook knew or was reckless in not knowing that his failure to disclose additional company policy violations prior to his dismissal would affect McDonald's disclosures to investors regarding his departure and compensation.
"When corporate officials corrupt internal processes to manage their personal reputation or line their own pockets, they are violating their fundamental responsibilities to shareholders, who are entitled to transparency and fair dealing from executives," said Gurbir Grewal, the SEC's director of enforcement. "Allegedly by concealing the extent of its misconduct during an internal company investigation, Easterbrook broke that shareholder trust – and ultimately misled it."
Easterbrook, which neither admitted nor denied the SEC's findings, agreed to the agency's cease and desist order, which imposes a five-year ban on officers and directors and a $400,000 civil penalty.
McDonald's Corp. was also charged by the SEC in the incident, the agency said on Monday, but thanks to the company's cooperation with the investigation, there is no financial penalty.
Thanks for reading CBS NEWS.
Create your free account or log in
for more features.