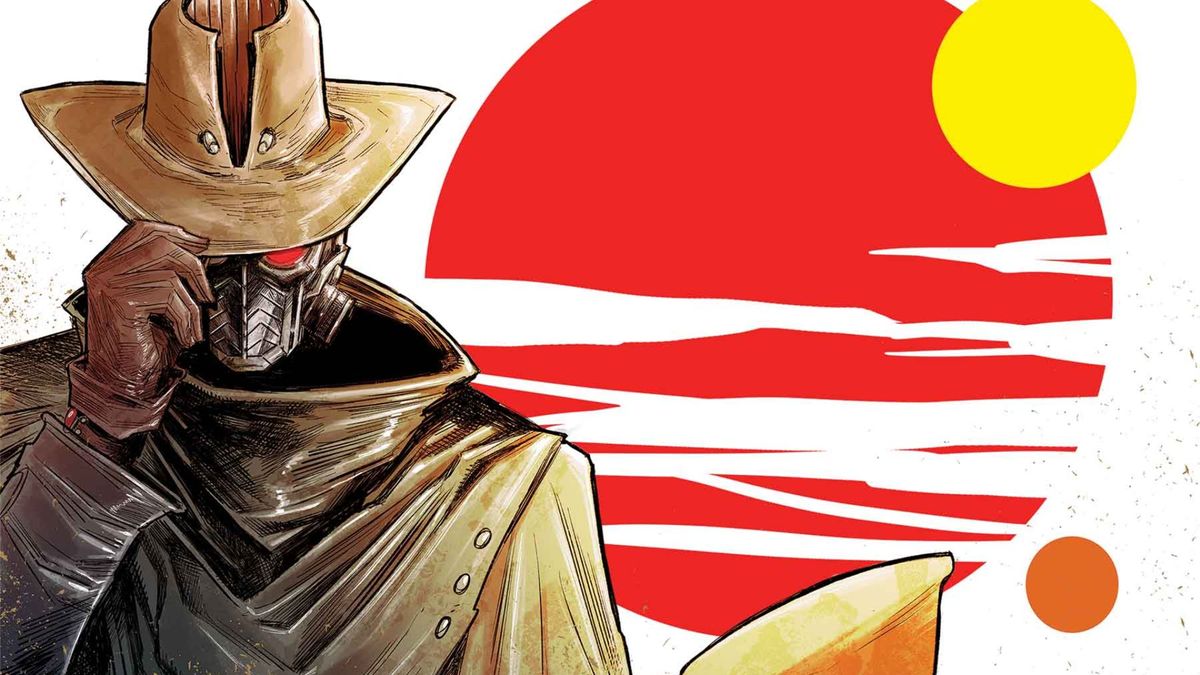 Guardians of the Galaxy returns with a new creative team and a new main cast.
After a series of trailers that showed off the cast – Nebula, Gamora, Star-Lord, Mantis, and Drax – and teased a story titled "Grootfall", Marvel has now named Captain America: Sentinel of Liberty writers Jackson Lanzing and Colin Kelly and artist Kev Walker, who worked with the writers on the recent one-shot Captain America and the Winter Soldier, and colorist Matt Hollingsworth as new writers for the title's new volume.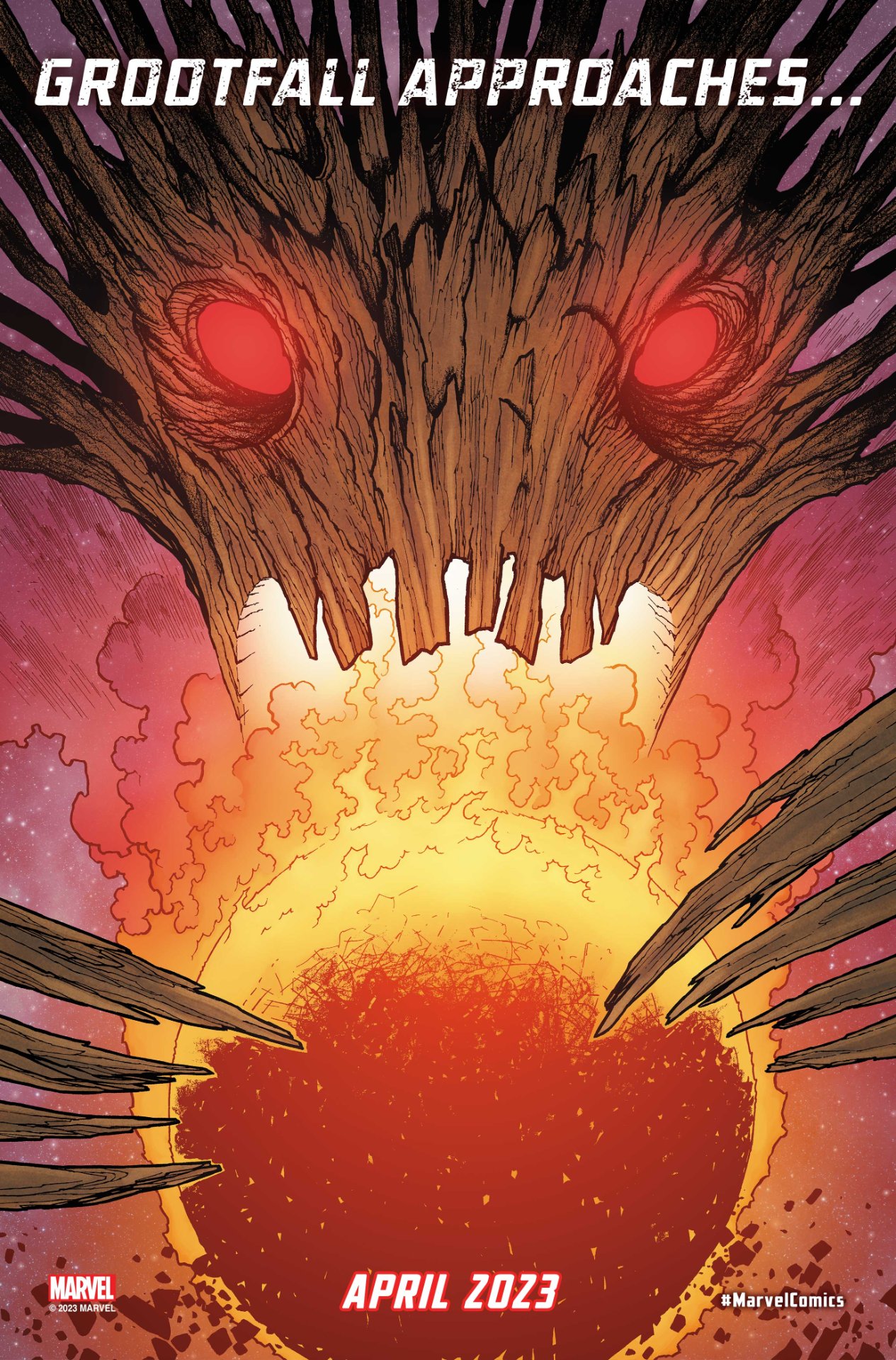 (opens in a new tab)
Launching in April, the new volume kicks off with a story titled "Grootfall," which evokes the classic '90s Batman tale unconfirmed.
Interestingly, a variant cover for "Grootfall" by interior artist Kev Walker, seen here, shows what appears to be a massive Groot breathing fire over a scorched planet. Could this be a clue to what "Grootfall" actually means – maybe some weird villain twist or a big Groot-based catastrophe?
The announcement doesn't specify, but states that "Grootfall" is an "overwhelmingly powerful threat that will force the Rangers on a new mission that will test their limits as a found family."
"A year ago, the Guardians of the Galaxy were destroyed. Their optimistic future has been shattered by the betrayal of one of them," reads Marvel's description of the new Guardians of the Galaxy title. "Now they are driving lawless cosmic paths in a corner of the galaxy, trying to escape tragedy. Will they rediscover their heroism and humanity on the darkest border? Will they forgive past failures? Or will they fade into darkness, eternally unforgivable?"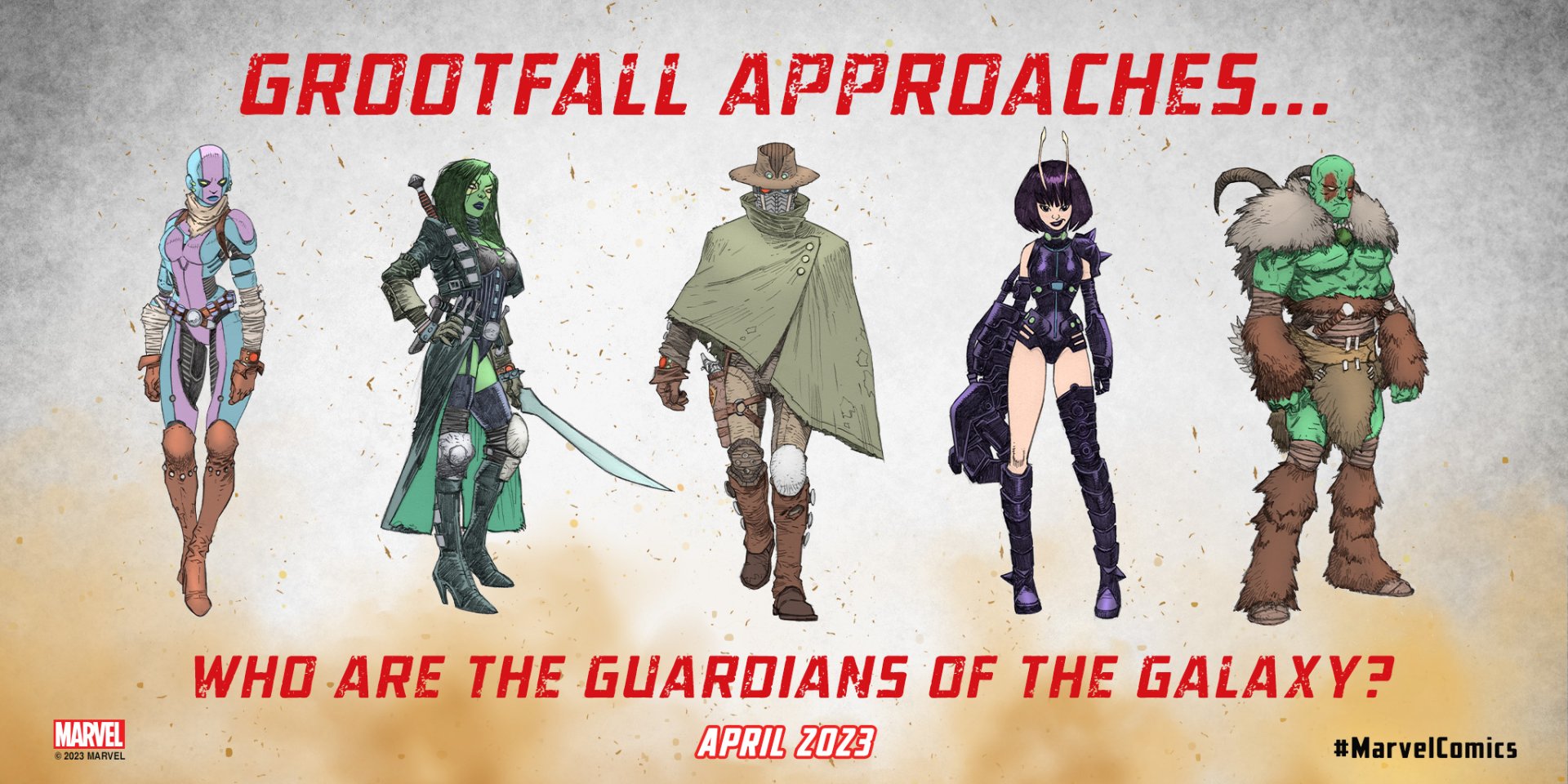 (opens in a new tab)
This description is somewhat mirrored in Kev Walker's designs for the cast, seen above, which evoke a kind of distant space Western aesthetic, especially the Clint Eastwood look of Star-Lord. Noticeably absent is Rocket, Groot's usual accomplice that you'd expect to see in a ride in the story called "Grootfall".
But perhaps Rocket's absence is itself an ominous clue.
"Welcome to a whole new era for the Guardians of the Galaxy, racing like mad through an endless alien dust storm full of sun-drenched tragedy, intense violence and deeply dysfunctional heroes," Lanzing states in the announcement.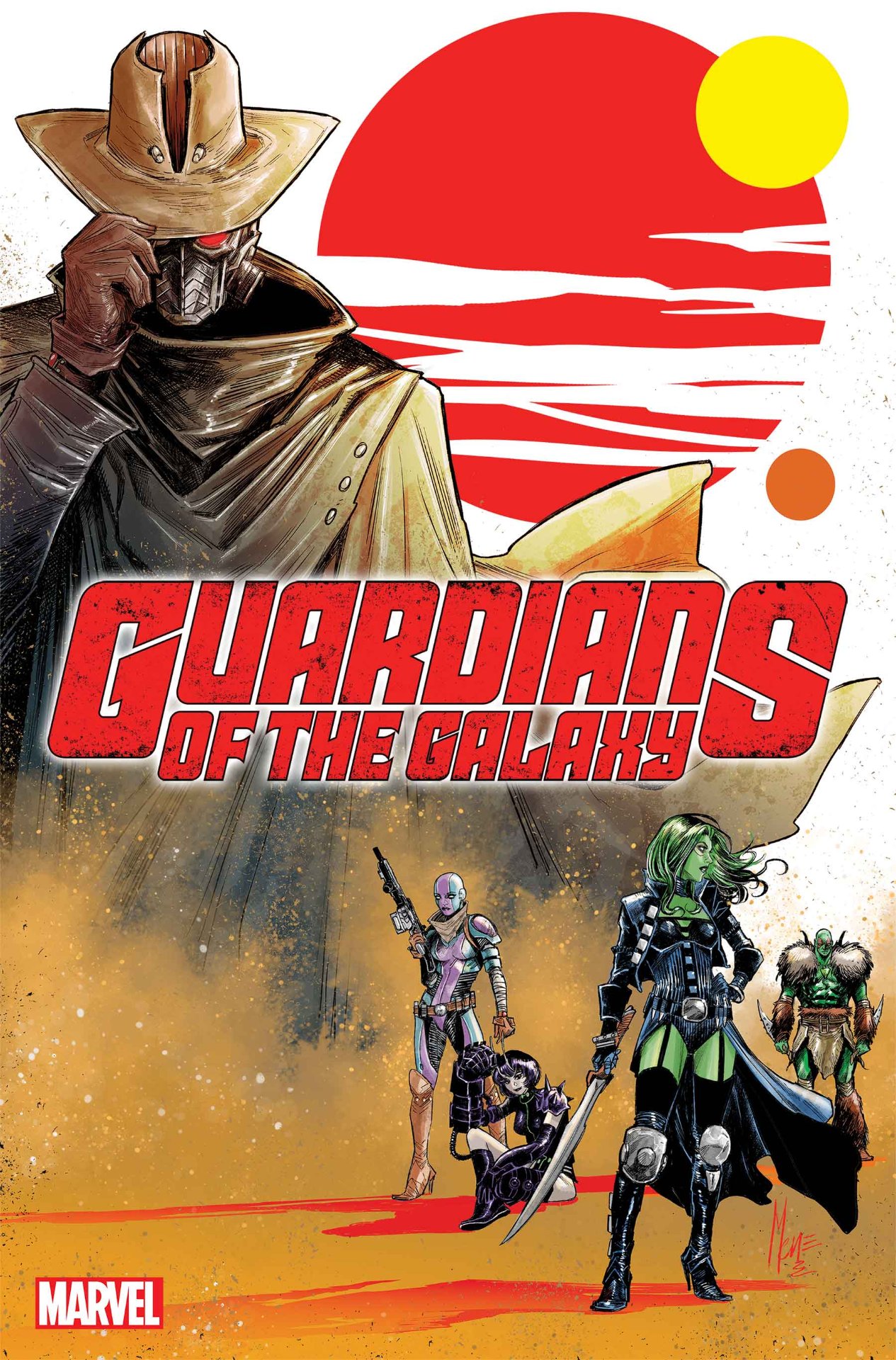 (opens in a new tab)
"The optimistic peacekeepers who defeated the reborn Olympian gods and overcame 'Last Annihilation' have fallen as far as they can go – and now Peter Quill and the remnants of his found family will have to fight like hell in a new western-fueled frontier to find a patch of forgiveness. After all, Watchtower is fire – and fire only ends one way."
"Together, we are leading the Guardians on a new trail – one that will make them look within themselves, even as they face threats on the next horizon. Grab your elemental weapons, True Believers – it's time to go on a whole new ride," adds Kelly.
Guardians of the Galaxy #1 will go on sale April 12, with the lead cover art by Marco Checchetto, which can be seen here.
Of course, the new Guardians series debuting in April with a team roster familiar to MCU fans is not a random event. Marvel's Studios Guardians of the Galaxy Vol. 3 opens on May 5.
read about best Guardians of the Galaxy stories all the time.