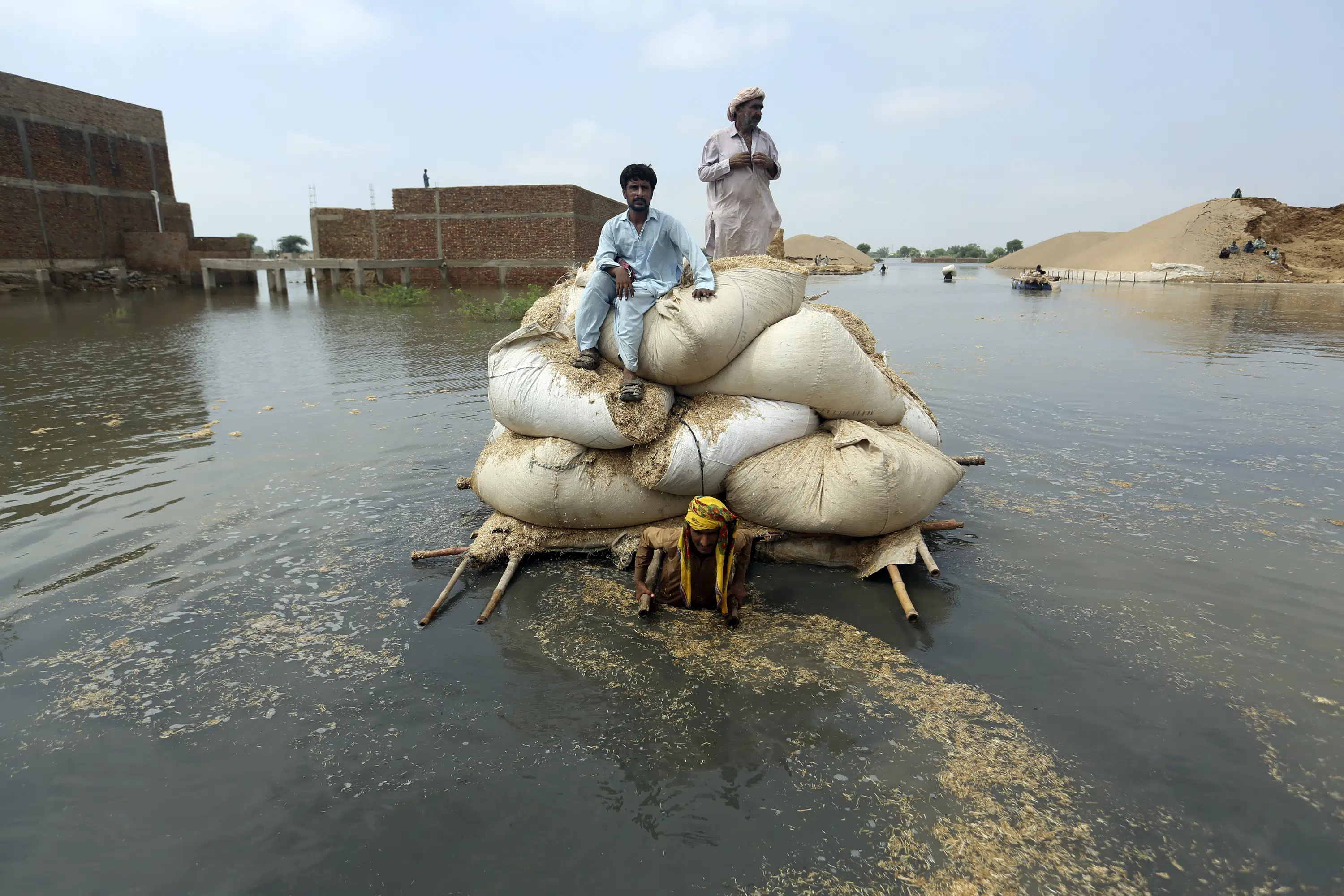 GENEVA (AP) — The United Nations is holding a conference Monday to help Pakistan deal with the effects of last summer's devastating flooding that killed more than 1,700 people and displaced around 8 million, a disaster partly blamed on the impact of climate change.
Pakistani Prime Minister Shahbaz Sharif personally joined UN Secretary-General António Guterres. World leaders, including French President Emmanuel Macron, took a virtual stand as countries chip in to help Pakistan raise the estimated $16.3 billion needed for recovery and reconstruction.
Authorities in Pakistan hope that about half of these funding needs will come from the international community.
The conference became a test of how much the rich world will allocate to help developing countries such as Pakistan cope with the effects of climate blackout and prepare for other disasters.
Many scientists, policy makers and others argue that emissions of heat-trapping gases into the atmosphere, mainly by industrialized countries, over generations are largely responsible for global warming.
Thousands of Pakistanis are still living in open spaces in makeshift houses and tents near stagnant water in southern Sindh and in some areas in southwestern Balochistan, two of Pakistan's flood-hit provinces.
Sharif tweeted on Sunday while en route to Geneva saying he would "take this opportunity to bring the case of the flood victims to the world" and highlight the steps his government had already taken to provide relief and reconstruction.
Pakistan lowered its initial expectation of large donations and downgraded what was originally billed as a donor conference to a "support" conference – in the expectation that donors would offer more than just funds.
Organizers hope the conference will contribute to recovery and build resilience after the punishing floods between June and October, which also damaged 2 million homes and washed away 13,000 kilometers (8,000 miles) of roads. At one point, a third of the country was under water.
Pakistani authorities last week cited an estimate backed by the United Nations that totaled more than $30 billion in damage.
The global organization says the funds raised so far for flood victims in Pakistan will run out this month, and the emergency appeal launched in October has raised only about a third of the $816 million sought for food, medicine and other supplies for Pakistanis.
Pakistan plays a negligible role in global warming and emits less than 1% of the heat-trapping carbon dioxide, but like other developing countries, it is vulnerable to climate-induced devastation, experts say.